Welcome to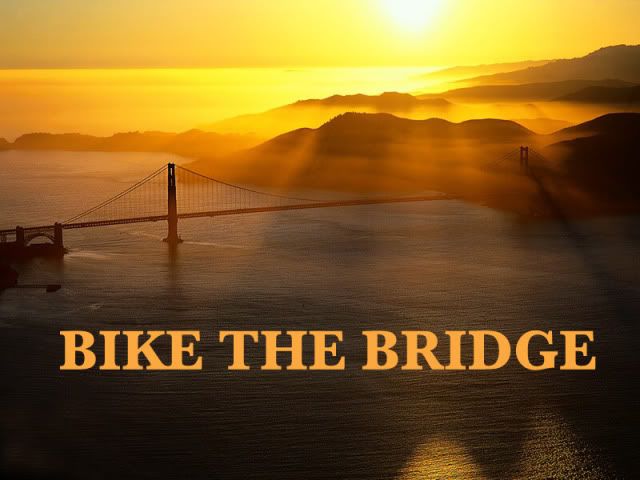 A
San Francisco Community Bike Ride Beach Party
Where RAD d
iverse

bicycle enthusiasts, can come together every first Saturday of the month, to bike across San Francisco's historical landmark, the Golden Gate Bridge, to explore the Marin Headlands, and meet each other within the awesomeness that is totally awesome.


BIKE THE BRIDGE HAS BEEN POSTPONED TIL FURTHER NOTICE DUE TO TOUR GUIDE EMPLOYMENT

HOWEVER, IF YOURE INTERESTED IN BIKING THE GOLDEN GATE BRIDGE, PLEASE FEEL FREE TO CONTACT ME IF YOU HAVE ANY QUESTIONS, RECOMMENDATIONS, ROUTES, ETC.

CHRISVICK@ANEWWORLDCIRCUS.COM

THANK YOU!


Bike The B
ridge
Information:
(Please read thoroughly, there are some guidelines to follow)
Together, with an experienced tour guide, we explore wildlife, nature, secluded beaches, high adventure, and try to figure out how-to-be-as-rad-as-possible, with the collective goal of establishing stronger friendships, building new ones, Partying Balls, and enjoying what we all share in our backyard while relaxing in the sun, away from the city... (sigh).
Bike The Bridge convenes first S

aturdays

underneath the bell at Dolores Park from noon til 1pm,
Departure time is 1pm sharp... Please arrive prepared and ready to go. We recommend coming a little early to stretch.
You will need water, sunblock, snacks and/or beverages to share with the group, as we share a meal, potluck-style, once at the beach.
Costumes, party pants, and Jam boxes are ALL encouraged.
Bring what you can.
Two options upon return:
A $7.45 CASH ferry ride from

Sausalito

to sf ferry building
(BART is located directly across the street),
last departure is 6:30pm, and there is a full service bar

onboard

.
and there is also,
biking back across the bridge itself.
The group and/or you decides.
IMPORTANT RULES FOR RIDING ACROSS THE BRIDGE:
Once on the bridge, it is imperative to ride single file, on the right hand side. If the group does stop on the bridge for photos, we must all pullover to the left, single file. This is to ensure the safety of our group, and our fellow Bridge cyclists.
Please be aware of oncoming cyclists at ALL times!!!!
IF YOU CHOOSE TO RIDE IN THE NUDE:
please bring a clothing item to wear once we reach the bridge. You will not be allowed to cross the bridge in the nude as you are a hazardous threat to the attention of the oncoming vehicle traffic, and this is dangerous for obvious reasons. The Golden Gate Bridge is private property, and bridge enforcement does have jurisdiction.
While in the city, it is, thank god, legal, and it is your hot body, so do as you will.
If law enforcement stops you, you are on your own.
Your Tour Guide:
Christopher Vick
of
AmericanPlayground
www.anewworldcircus.com
Help support a young American circus entrepreneur!
$5, $10, or $20 Donations are greatly appreciated at the end of the ride.
Christopher has biked the bridge over 100 times,
If you have any questions, or concerns, about biking the bridge please email directly:
chrisvick@anewworldcircus.com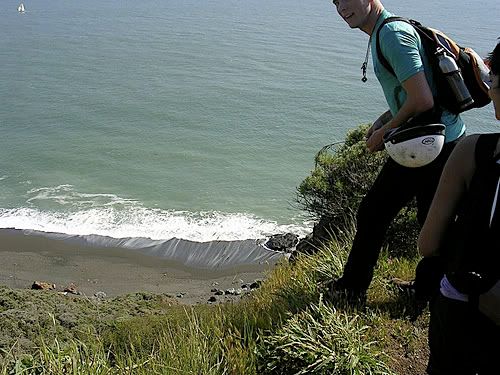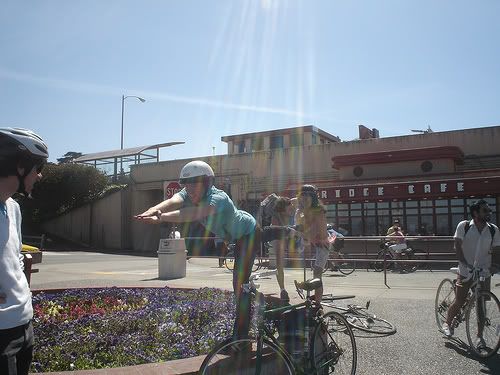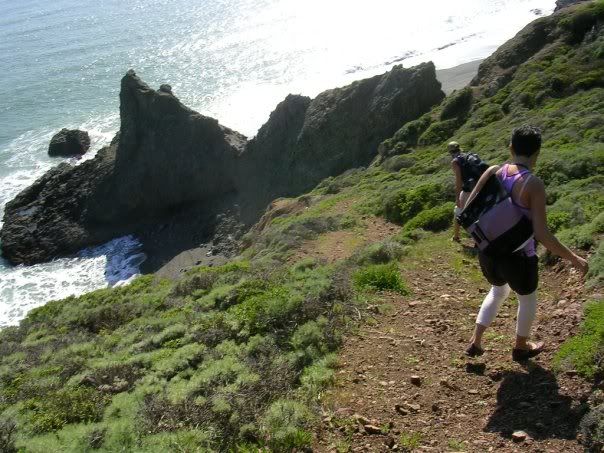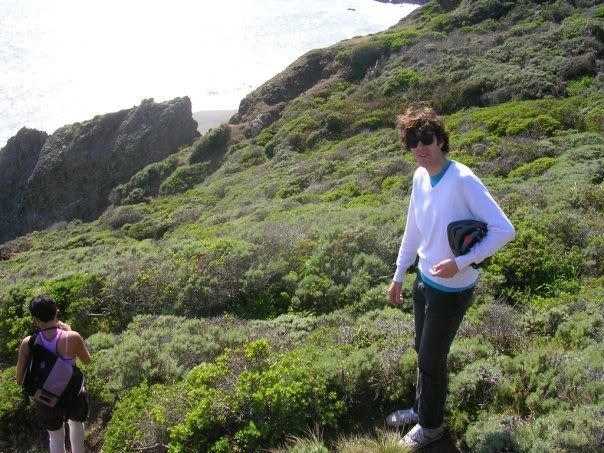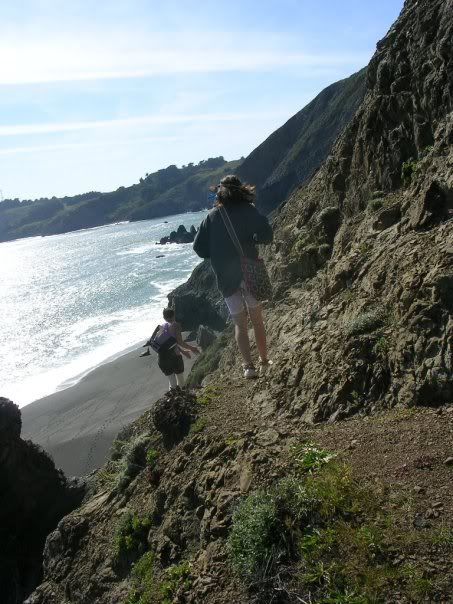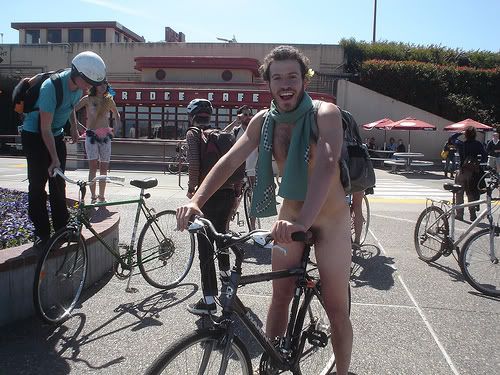 (The cops told him to put his clothes on, but alas, his backpack

wouldnt

open. So the cop went down to do it, while this young mans glory

protruding

out, hovering six inches over the officers head, as he tried desperately to open up the backpack... but of course, could not. A sweater finally came to the rescue, tying itself around the young man's crotch while 200 tourists laughed and applauded. In the distance, 12 old women, sitting together at the

cafe's

table, started to chant "

Otra

!

Otra

!

Otra

!".. this was only the beginning. I laughed so hard, I peed my pants. Awkward.)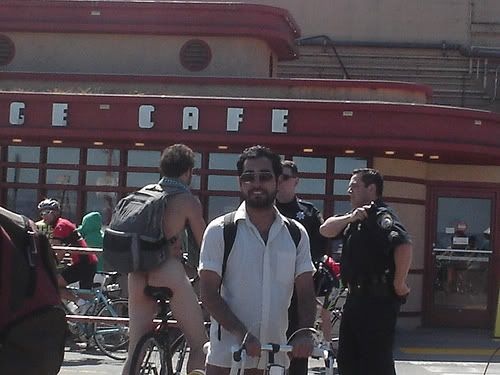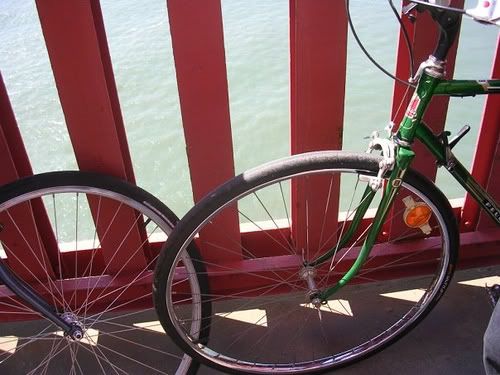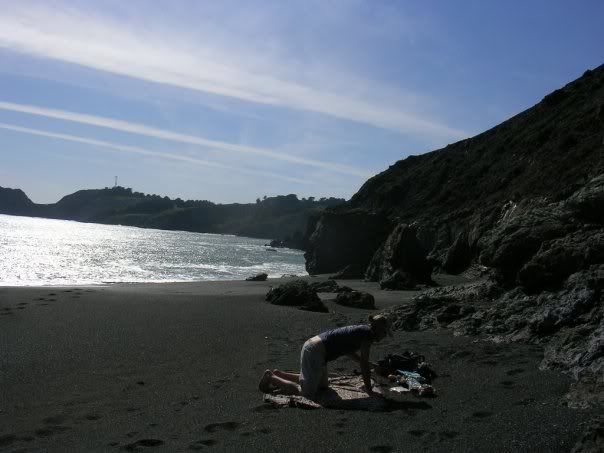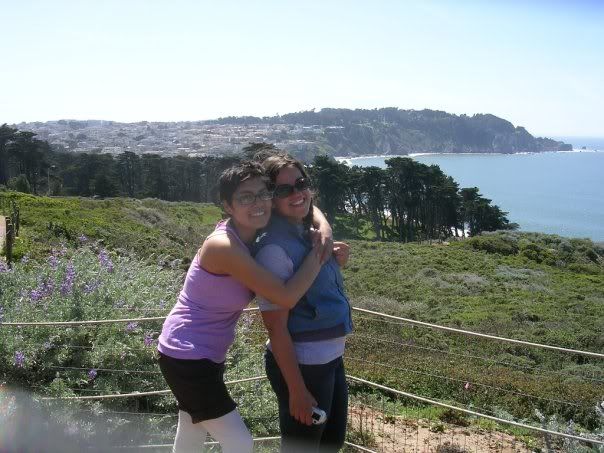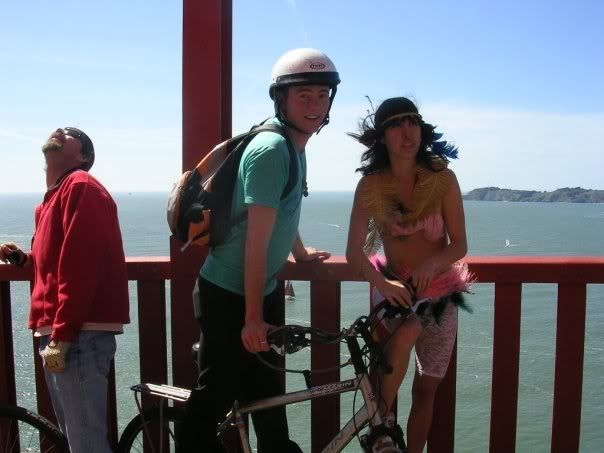 P